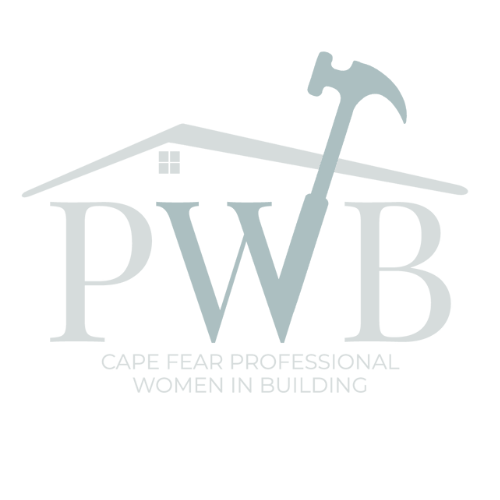 What is the Cape Fear PWB Council?
The Professional Women in Building (PWB) Council is the voice of women in the building industry. We are dedicated to promoting industry professionalism and supporting our members at the local, state and national levels by offering networking and educational opportunities, legislative awareness, outreach and professional and personal development.
The Cape Fear PWB chapter is a pivotal group in empowering and supporting women in the building industry through connections and outreach.
Kate Eames
2023 CFPWB Chair
The Anchor Group Design & Build
Liz Myers
Kelsey Talis
2023 CFPWB Vice-Chair
Talisquo Design
Ginny Dunn
Colleen Wallace
Grand View Renovations LLC
Erin Pierce
Suzanne Jalot
Casey Suber
Join the Cape Fear PWB Council today!
Click the button below to download the Application PDF.
Once completed, send the completed application to cameron@wilmhba.org
We look forward to you joining our family and to be a special part of your organization.